Office and Telehealth
2001 S. Barrington Ave. Suite 309 Los Angeles, CA 90025
Home Visits and Telehealth
Santa Fe, NM 87507
info@kaiwellness.com
(424) 234-8024
Office
(424) 234-8024
2001 S. Barrington Ave. Suite 309
Los Angeles, CA 90025
Xymogen Nutritional Supplements from WholeScripts
Metagenics Nutritional Supplements
Blue Light Blocker Glasses
Ready-Mix Chinese Herbal Formulas
Nutritional Supplements
***ALL ORDERS RECEIVE 10% OFF***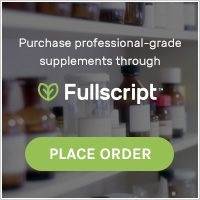 Ear Seeds
Myridian Home Care Devices
PEMF and Longevity Products
EMF Remediation
Policies

Payment Policy:  Full payment is due at time of service. Accepted forms of payment are cash, check, credit card, electronic payment via PayPal, Venmo, Zelle.
Cancellation Policy:  Please provide a minimum of 24 hours notice in case you need to cancel or reschedule an appointment. In case of last minute cancellation or missed appointment, you are responsible for the full price of the appointment.
Refund Policy:  All services, supplements and herbs are non-refundable. No refunds will be provided for the full or partial price for any unused services, packages or gift certificates purchased.
Insurance: We gladly provide you with a Superbill, which you may submit to your insurance company for private reimbursement.
We want to hear from you!
Call us to learn more or to schedule your appointment (424) 234-8024
Home visits, office visits and tele-consults available. Call to inquire about all appointments or send us a message below to get the conversation started.
Thanks for contacting us!